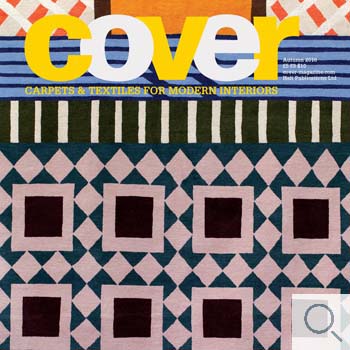 COVER MAGAZINE
---
COVER magazine is the first publication devoted to the accelerating international market in fine handmade carpets and artist textiles. With a focus on innovation and trends, the quarterly print magazine relaunched as COVER in September 2005 from its previous title Modern Carpets & Textiles for Interiors.

COVER is produced by Hali Publications Ltd, the publishers of HALI magazine, to find our more about HALI
visit www.hali.com.

COVER is based in London, England, but its beat is global. COVER is also available for digital devices.
---
8 Ability Plaza
Arbutus Street
London
E8 4DT

+44 (0)207 657 1201