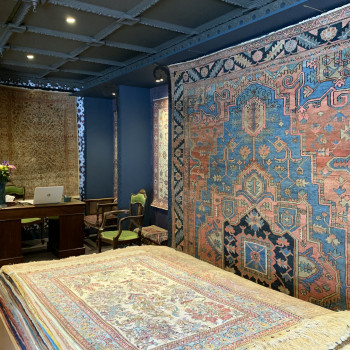 HAKIEMIE RUG GALLERY
---
Said Nasim Hakiemie has spent more then 35 years immersed in the world of antique rugs and carpets, having begun working as a restorer as a young child growing up in Iran.
Having worked as a dealer in the Netherlands for 10 years before moving to London in 2012, Nasim has developed many long established international contacts and he travels frequently sourcing pieces from high end collectables to tribal and decorative rugs and carpets .
Nasim has a wealth of knowledge about antique rugs and carpets and worked hard to offer beautiful pieces of high quality to his clients.

---
130 Oatlands Drive
Weybridge
Surrey
KT13 9HL
England
Contact: Said Nasim Hakiemie
01932551475
+44 (0)7450 208 261

hakiemieruggallery.com
www.instagram.com/hakiemieruggallery/